Edna Santos-Modlics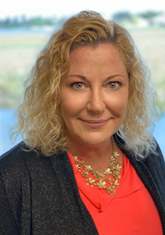 Florida State University
Bachelor of Science
Accredited Tax Preparer
FL Licensed Insurance Agent

Registered Tax Return Preparer 
edna@low-tax.net
Edna is a native of South Florida. She graduated from Western High School & Florida State University receiving her Bachelor of Science degree in Computer Graphic Design. She is a member of the FSU Delta Zeta National Sorority. Before joining the family business, Edna was a Graphic Designer, turned Art Director in the Advertising & Marketing industry for 10 years.
Edna is a Registered Tax Return Preparer with the IRS. Edna prepares Corporate, Estate and Individual income tax returns, as well as incorporation services and accounting using QuickBooks software. Edna speaks at business seminars on taxation and tax laws in Broward County.  She is also a Florida Licensed Insurance Agent. Edna is dedicated to providing the highest standards of professional service to you. She continues to increase her knowledge of laws and updates attending seminars offered by the IRS, Social Security Administration and the State of FL while earning Continuing Professional Education (CPE) credits. Edna is a Managing Partner of the firm since 2002.
Edna has professional memberships with:
Accreditation Council for Accountancy & Taxation (ACAT)
Certified Professional Service Representation Foundation (CPSR)
National Association for Tax Professionals (NATP)
National Directory of Registered Tax Return Preparers & Professionals Ltd.
The IRS does not endorse any particular individual tax return preparer. For more information on tax return preparers, go to www.IRS.gov.