Edna Santos Modlics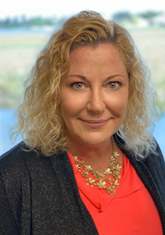 Florida State University
Bachelor of Science
Accredited Tax Preparer

Registered Tax Return Preparer 
edna@low-tax.net
Edna Santos Modlics joined Santos Associates in 2002 and is a principal of the business. She has 20 years of experience providing accounting, business advisory, and tax services to individuals, including corporations, high net worth individuals, and corporate and partnership entities.
Edna takes a comprehensive, consultative approach to advising clients.  She is an experienced professional providing research, tax planning, and accounting services. Clients benefit from her hands-on personal service. She can incorporate your corporation for profit or non-profit, LLC, or fiduciary with the State of Florida while recommended tax-saving strategies.
Edna holds a Bachelor of Science degree from Florida State University. She is a Registered Tax Return Preparer with the IRS. Edna is also a member of Delta Zeta national sorority.
She enjoys spending time in nature, kayaking and with her family.
Edna has professional memberships with:
Accreditation Council for Accountancy & Taxation (ACAT)
National Association for Tax Professionals (NATP)
National Directory of Registered Tax Return Preparers & Professionals Ltd.
The IRS does not endorse any particular individual tax return preparer. For more information on tax return preparers, go to http://www.IRS.gov. All members of our firm exceed all governmental and professional requirements.